---
D-Day 23 October 2001
Act NOW!!
Click here for details
---
Click here to see a copy of the letter sent to all north west based Ineos Chlor employees
---
Arrogance or what?!
From the 2000/2001 Annual report for Scottish Power

"In addition, ScottishPower has entered into a development agreement with Ineos Chlor which, subject to receipt of Planning Approval, will result in the development of a salt cavern gas storage facility at Byley in Cheshire. Planning approval is anticipated during the second half of this year which would permit partial operation for the 2004-05 winter."
---
Letter to the Editor
Sandbach Chronicle
11th May 2001

Your report on the meeting at Byley Village Hall summarised the feelings of hundreds of people in the area.

It is becoming clear that the proposal is a very big project indeed, in fact the largest gas compressing plant in Europe.

It will throw out tons of carbon dioxide and oxides of nitrogen from the turbines each day over the area, particularly east of Byley, causing lots of acid rain and misery for asthma sufferers.

Another area of serious concern is the danger of a gas leak and/or explosion, as the pressures that will be applied are enormous, of the order of 119 bar (1,700 pounds per square inch). If that goes up it will be curtains for the school, church and any houses in the vicinity.

The project is not necessary for the supply of gas, it's merely a way of enhancing the profits of Scottish Power as it will buy gas cheaply in off peak periods, compress it and sell it to consumers at a big profit.

The pollution levels will be many times that of the M6, which is bad enough anyway.

- Yours faithfully, JOHN HALSTEAD
---

Byley Village Hall
Photograph © Byley Players
---
---

Byley Primary School
Photograph © Byley Primary School
---
---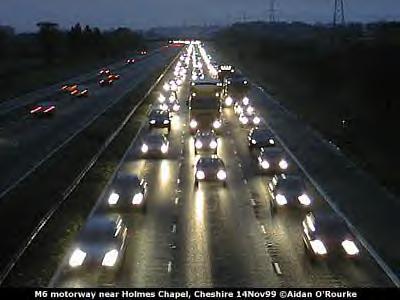 ---
---
Links Section
Local Specialists in Packaging Materials
Local Shooting Club
From the Cheshire County Council website
The local Amateur Dramatic group
The local village primary school
From the Family History Society of Cheshire website
One of the local newspapers
Local feed supplier
And Byley now gets a mention!
From the South Cheshire Family History Society website
Vale Royal Borough Council Press Release (January 2001)
---
This website has been written on behalf of "Residents Against the Plant" by Alan Rickards.
Last Update 7th October 2001
---